Cairo Aviation is set to acquire six MC-21 aircraft from Irkut Corporation. The deal, which includes options for a further four airframes, is part of a cooperation agreement signed between the Egyptian carrier's parent KATO Investment and the Russian manufacturer at the ongoing Dubai 2015 Airshow.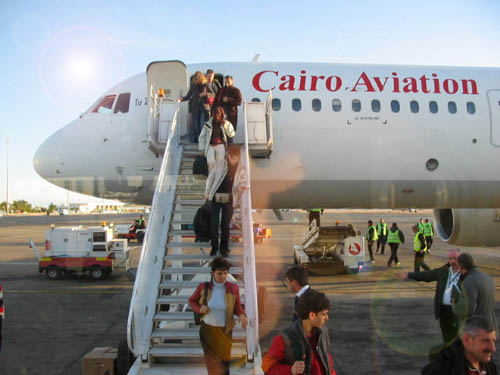 KATO is also considering setting up an MRO facility specializing in MC-21 aircraft at Dabaa, Al-Alamein, located 184 km west of Cairo.
With a capacity of 150-212 passengers, the MC-21 is intended as a replacement for the Tu-154 as well as older Tupolev Tu-204/214s currently in service. Delivery of the first aircraft is expected sometime in 2017.
Cairo Aviation currently operates an all-Russian fleet of two Tu-204s and one Tu-204(F) on charter flights around the region.