Almost two years after one of its Boeing 777s went missing, Malaysia Airlines is grounding its remaining fleet of the aircraft – and cancelling the route on which one of the planes was shot down.
The Malaysian carrier's last 777 operation is scheduled to take off from Amsterdam just before noon, local time, today. It ends 19 years of flying the twin-jet – and four decades of the route between the airline's hub, Kuala Lumpur, and the Dutch capital.
At about the same time, another Malaysia Airlines 777 is due to arrive at Kuala Lumpur from Guangzhou in China. While that route will continue, the plane is being downsized to a Boeing 737-800 – a predominantly short-haul jet with about half the capacity.
The move comes as Malaysia Airlines seeks to move on after the two tragedies involving the 777 in 2014. On 8 March, flight MH370 vanished while on a scheduled flight from Kuala Lumpur to Beijing with 239 people on board. Analysis of satellite data showed that the plane was probably flown to the southern Indian Ocean.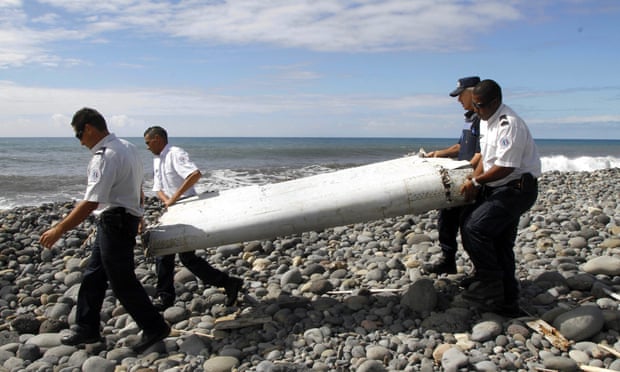 While theories about its fate proliferated, the only fragment of the missing plane so far discovered is a flaperon – part of a wing – which was washed up on Reunion Island last July.
Following the discovery, Malaysia Airlines said: "We expect and hope that there would be more objects to be found which would be able to help resolve this mystery." But an Australian-led search of the Indian Ocean sea bed in the area where MH370 is predicted to be has so far failed to find any evidence of the jet.
Four months after that search began, another Malaysia Airlines Boeing 777 was shot down. Flight MH17 from Amsterdam to Kuala Lumpur was downed by a Buk surface-to-air missile fired from eastern Ukraine. All 298 passengers and crew lost their lives.
The twin tragedies were unrelated, but shook public confidence in the airline. As passenger numbers dwindled, losses rose to the equivalent of £20 per person per flight. A massive restructuring is under way, involving job cuts and route losses. The airline is now government-owned and led by a team recruited from low-cost airlines in Britain and Ireland.
John Strickland, the aviation consultant, said: "Malaysia Airlines faces challenges but it's in the hands of a very well respected CEO, Christoph Mueller, known for successful turnarounds. It's in a very buoyant market with room for growth at its Kuala Lumpur hub."
Mr Mueller, former Chief Executive of Aer Lingus, recruited a former easyJet and Flybe executive, Paul Simmons, as Chief Commercial Officer.
Malcolm Ginsberg, Editor of Business Travel News, said: "People have short memories. If the management can be allowed to manage, then Air Asia and Singapore Airlines might quickly find they have real competition on their hands."
Malaysia Airlines is still flying twice-daily between Heathrow and Kuala Lumpur, using Airbus A380 aircraft. But last week Willie Walsh, chief executive of British Airways' parent company, IAG, hinted that he may be interested in leasing the "superjumbo" planes from the Malaysian airline.
Mr Walsh told an aircraft finance conference that the airline's options on new A380s were "too expensive," adding: "We see the option of leasing them secondhand as an attractive opportunity."
BA currently has 10 A380s, with two more on order.
Source: Simon Calder for Independent